Terry A. Rifkin, L.C.S.W.
I am a Psychotherapist in Private Practice in Laguna Niguel, California. I  grew up on the East Coast and received a Bachelors Degree in Social Work from Fairleigh Dickinson University in Teaneck, New Jersey and a Masters Degree in Clinical Social Work at New York University where I graduated summa cum laude.
Licensed for over 36 years, I have provided Psychotherapy for adults, couples and families. I am committed to help individuals confront obstacles in their lives and find effective solutions for personal and professional growth. Working with a broad spectrum of clients, my areas of expertise include depression and anxiety, stress management at home and work, relationship enhancement, eating disorders, alcohol and chemical dependency, divorce, separations, losses and crisis intervention.
I have developed a specialty in the treatment of dysfunctional dynamics in family systems and also business leadership teams. Because of my specialty in assessment and treatment of individuals and families and the systems they live and work in, it has allowed me to intervene and break self-defeating patterns that interfere with people and teams reaching their goals. I have had extensive work with family businesses and the unique challenges that family dynamics play in business operations.
I am an interactive, solution-focused therapist. My  therapeutic approach is to provide support and practical feedback to help clients effectively address personal life challenges. I integrate complementary methodologies and techniques to offer a highly personalized approach tailored to each client. With compassion and understanding, I works with each individual to help them build on their strengths and attain the personal growth they are committed to accomplishing.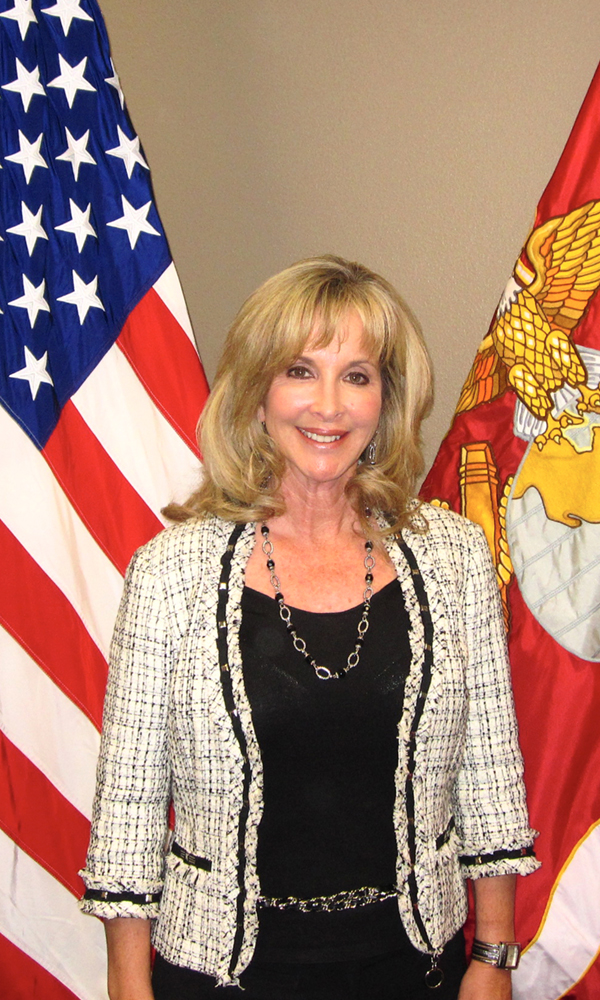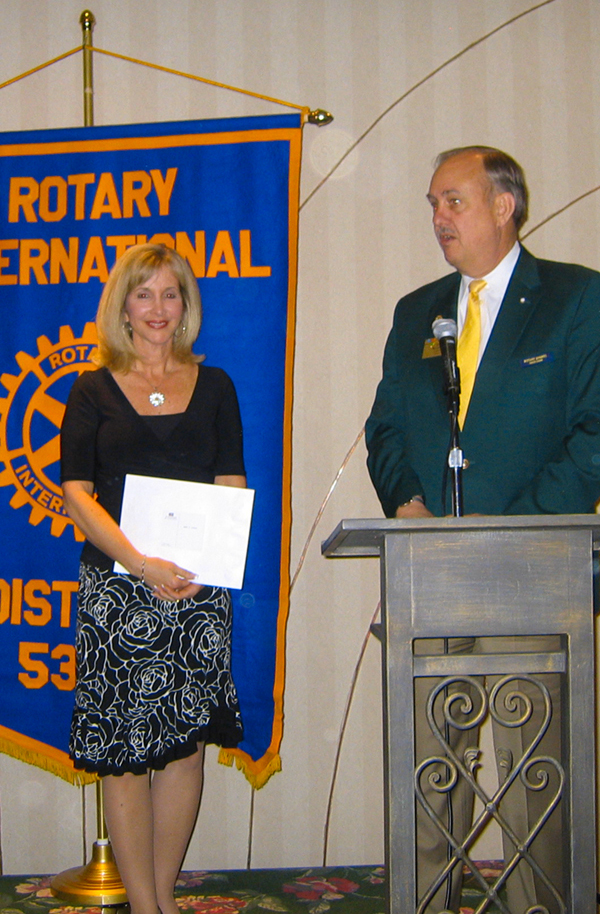 Affiliations & Community Service
I am a member of the National Association of Social Workers and the Society for Clinical Social Work. I have special recognition in my field by holding a Diplomate in Clinical Social Work. I am also a member of "Who's Who of American Professional and Business Women". I am a published author and have served as a Clinical Adjunct Professor at the University of Southern California. I am a consultant to insurance companies, physicians, attorneys, human resource personnel, business leadership teams, and private practitioners. I have been a guest speaker in my local community in service clubs, colleges, and high schools. I have made numerous guest appearances on radio and television talk shows.
"The best way to find yourself…is to lose yourself in the service of others."  -Gandhi
Though I make my  living helping people through the adversities in their lives, it is through  life in service that I find my greatest passion.  My commitment to giving back to the community led me to Rotary International. I was a Charter member of the Monarch Beach Sunrise Rotary Club in 1988, the same year that women were admitted into Rotary. I served as President in 1995-96 and went on to fill the job of Assistant Governor in 1996-97. I am a 3 time Paul Harris Fellow and have been on the Board of Directors for my own Rotary Club multiple times over my 29 years of membership. I have served on nearly every committee and held almost every Director's position in each avenue of service. In 2008 I was awarded the Rotarian Business Person of the Year in my Rotary District.
Honors & Recognition
I was recognized with the "Heart and Soul Award" for August of 2011. This award is recognizes Orange County citizens for their passion for life and their dedication for making a difference.
In 2008, I was appointed to the Board of Directors for the Dana Point 5th Marines Regiment Support Group as Director of Support and Outreach.  This non-profit group is dedicated to meet the needs of the Marines, Sailors, our Wounded Warriors at Camp Pendleton and their families.  In 2013, I was elected President and CEO of this organization and have been serving our American Heroes who richly deserve the support of  our grateful Nation.   My involvement with our military and to those who are making the ultimate sacrifice has contributed to my ability to help others through the challenges and adversities they face in their lives.
The mission for me is simple; in the spirit of service, raise funds and create opportunities so that the community can play a role in demonstrating appreciation for the remarkable sacrifices our American Military families are making for our freedom. I believe as a nation, we owe our brave service members and their families more than gratitude, we owe them our support.
In a ceremony on the Assembly floor, I was honored by Assemblywoman Diane Harkey (R-Dana Point) as the 73rd Assembly District Woman of the Year for 2012. Assembly Woman Harkey stated, "This honor was given for Terry's tireless community service and her devoted efforts with our military troops and their families."
In April 2012, I was awarded Dana Point Volunteer of the Month.  In a ceremony at City Hall, Mayor Lara Anderson presented me this esteemed recognition for "Making a difference in Dana Point."
Service is an honor and a way of life for me.  My participation from childhood in volunteerism and my long-term commitment to Rotary, Community and International involvement are just an extension of my professional commitment to helping others.  My favorite quote is "Service is the rent we pay for inhabiting the earth."
I met Terry when I was in college struggling with an eating disorder.  I have now known Terry for over 2 decades and so many life events where I would call on her for her sage counsel and caring support.  She has seen me through the grief of my Mother's death, fear when I was diagnosed and treated with breast cancer, the joy of finding my soul mate and the the trials of being a new Mother and juggling work with and child.  I don't see Terry all the time, but what a gift to have someone who knows me so well and whenever I stop in I know I can get my head and heart realigned.
My husband and I were in a marriage that was complacent, unloving and uncaring. The stress of 3 young children certainly did not help our relationship.  We had been unable to work out issues, and we had definitely lost that "loving feeling". Our household was so stressful and it was not pleasant to be at home.  Terry became our life line and I now feel we have a new beginning.  She helped us to work together with parenting issues and also gave us a new language for talking to each other. We wish we had gone to marriage counseling a lot sooner before we hurt each other so terribly with wounding words.  With hard work, my husband and I have reconnected  and we have been rebuilding and restoring our relationship.
I had never been to a therapist before.  I was very nervous at the thought of talking to a stranger.  Terry made me very comfortable and at ease.  I am so glad that I reached out for help. What a relief that I did not have to go through my problems alone any more.
Terry Rifkin was recommended to my husband and me for marriage counseling by a friend. Had we not met Terry to help teach us new tools and skills for communication, we would have surely been on the road to divorce.  We always attacked each other and now we have learned to work together and attack the problem.  I never thought conflict could be respectful and even bring us closer.  Terry helped us to see each other in a new way that we could not have done on our own.
After my wife died everyone told me to go to therapy.  I didn't see a need to, I was fine. Three years later I finally went to see Terry Rifkin. I wish I would have gone sooner.  I've stopped living in the past and I am now moving forward and optimistic about my future.
I decided to go to Terry Rifkin for therapy because I had so many relationship problems in all areas of my life; work, friends, family, boyfriends. I finally realized the common denominator was me!  She helped me to see that I had some issues in my past that I had buried that were having rippling effects on my  current relationships.  I'm still a work in progress, but I already am having more satisfying and lasting relationships in my life.
After raising our 3 daughters and looking forward to a new stage of life with my husband, I was shocked when I was served with divorce papers.  I hated him and life. It was a very dark period for me.  I didn't know what to do next, Terry Rifkin has been a "God send" as my therapist. She helped me put my life back together.  I never thought I would be whole again.
It really is OK to ask for help without shame or blame. We ALL need help at some point in our lives, and seeking the guidance and support of a therapist doesn't mean you are crazy, it just means you a normal person trying your very best to navigate life's challenges.